December is a time of celebration and cheer because of the many holidays observed this month. Because it also marks the end of the year, December is also a time for personal and communal reflection.
As your faith community or nonprofit takes the time to celebrate and reflect this month, we at Stewardship Technology have some tips to help you create meaningful holiday messaging to send to your donors and supporters.
1. Pick an appropriate time to send a holiday message.
Before you write a word, consider the best timing to send a holiday message to your donors and supporters.
While many people celebrate Christmas, other holidays are celebrated during this time. Are there those in your audience who may be observing Hanukkah or celebrating the Winter Solstice instead? If that is the case, you may choose to send your holiday messages out earlier in the month, acknowledging the many ways your supporters are celebrating.
What is important is that you know the people supporting your faith community or nonprofit. If you're sending a holiday message to your Protestant congregation, sending it the week of Christmas would be appropriate.
2. Give heartfelt thanks for the support your organization has received this year.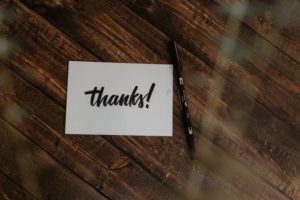 Use your holiday message as an opportunity to thank your donors and supporters.
Did you hold a large fundraiser this past summer or fall? Thank those who donated and helped make your goals possible! Be specific in your thanks. This shows your readers that your truly appreciate their support.
3. Share a story of how your organization has made an impact this season.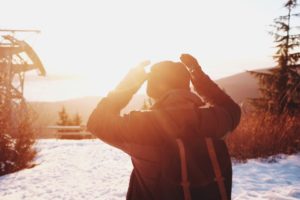 Share a personal story of how your organization has made an impact this season.
Did your food pantry provide meals for a family facing financial crisis? Share their story (with permission).
If your organization is bound by confidentiality (like a pregnancy resource center), share the organization's story. Instead of sharing a personal story of a client, let your supporters know how many people their donations supported. Although you can't share the details, those are lives touched by your organization!
4. Update supporters about your current fundraising campaigns.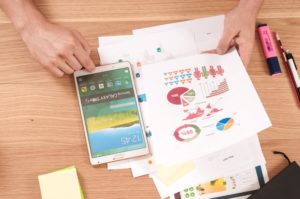 After thanking your supporters, take a moment to update them on your current fundraising campaigns.
Are you raising money to renovate your building or upgrade equipment? Share the status of your current fundraisers. Don't forget to include the link to your online giving or peer-to-peer fundraiser page!
If you aren't raising funds for any major projects, take a moment to remind your supporters about your annual fundraising needs. With many people making end-of-year donations, the holidays are a good time to make one final ask!
5. Add images or video for greater impact.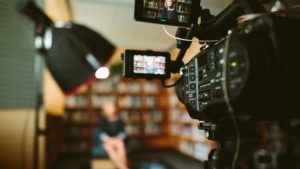 Include photos or a video in your holiday messages. Adding these elements makes your organization more personal to your supporters and gives them a face to associate with the holiday greeting.
By using photos or a video, you can leave a lasting impression on your audience. The color and personality will bring your email or social media post to life. This can also be one more avenue for you to express your heartfelt thanks to your supporters.