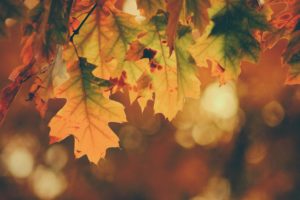 Fall fundraising ideas seem to always be on the mind of development professionals, regardless of the season.
It's the time of year when nonprofits ramp up their fundraising efforts ahead of the end-of-year rush. Since it's often the first season of the new fiscal year, the fundraising team is extra enthusiastic about starting off the new year with fresh goals.
So how do you get creative with fall fundraising ideas? Get your supporters and staff involved in peer-to-peer (P2P) fundraising for your nonprofit! P2P fundraising means you're asking individuals (volunteers, board members, staff, donors, etc.) to reach out to their networks to help raise funds for your organization.
The following are five ways to incorporate the peer-to-peer fundraising model into your fall fundraising plans.
1. Take Advantage of the Back-to-School Spirit.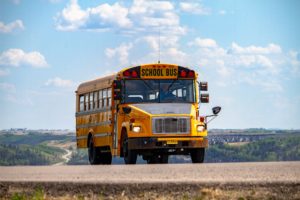 One classic sign of fall is students going back to school. As schools seek more opportunities to get students engaged in community, many schools try to incorporate volunteerism into their curriculum. But if your nonprofit is small or has limited volunteer opportunities, this could leave you excluded from their support.
However, there's a ripe opportunity here to get creative and encourage P2P fundraising among classes or schools in your region. Ask them to compete to raise the most funds in a team fundraiser, with a leaderboard to showcase who has the most "philanthropic spirit." Remind school administrators that P2P fundraising is more cost-effective for them, while still teaching students the same great tenants about civic duty. Make it fun by hosting social media contests. Consider non-tangible prizes like a field trip to your animal shelter or a visit from your executive director for those who bring in the most funds.
2. Don't Forget Fall Food Festivals!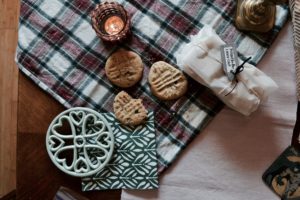 Nothing rings in the fall season quite like the smell of fresh-baked apple pie and pumpkin bread. There is no shortage of bake sales and cook-offs to help you get creative with your fall fundraising.
Have you considered a virtual bake sale? Or you could encourage your favorite chefs to have a "fall soup" competition, with donors voting by donating to their favorite soup's fundraiser on a team leaderboard. Chefs can help by spreading the word about your nonprofit and encouraging their friends to vote with their funds on their fundraiser page.
3. Make Fall Holidays More Meaningful.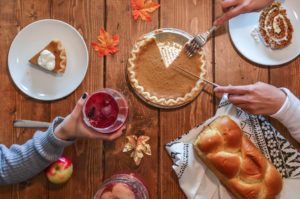 Labor Day, Columbus Day, Halloween, Veteran's Day and Thanksgiving all occur back-to-back in the fall months. What holidays would be the most meaningful for your organization to incorporate into fundraising appeals? If you're a veteran's organization, consider encouraging your top supporters or board members to create P2P fundraisers to help raise funds for your important work over the Veteran's Day holiday.
Don't be afraid to get creative with your fall fundraising ideas! For Halloween, consider a virtual haunted house – encourage P2P fundraisers to design their dream haunted house and get donors to vote by donating to their favorite design's fundraiser. Then let the winner turn your warehouse or office into a real-life haunted house. "Charge" admission by asking haunted house visitors to donate to your team's general fund when they arrive for the haunted house.
4. Consider the Importance of Tailoring Fall Messaging.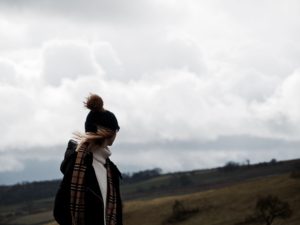 Your organization likely has changing needs in the fall as the weather gets colder. You may need a new heating system at your animal shelter. Or you may need warmer coats or blankets for clients at your homeless shelter. Whatever your needs are, P2P fundraising can amplify your messaging through storytelling.
Let your individual fundraisers know about time-specific needs. Ask them to fundraise using a personal story, like a family that needs coats. Most people donate because they feel an emotional tie. Encourage supporters to personalize stories as much as possible!
5. Ask Supporters to Host Gatherings.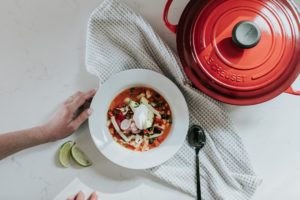 Your organization has likely considered small gatherings or harvest dinners to bring together groups of supporters in an intimate setting to raise funds for your nonprofit.
These small gatherings can be very effective. Fall is the perfect time to consider this creative fall fundraising idea! Now that school is back in session, dinner parties are a great way to break up the monotony of a routine schedule. Make sure to capitalize on this opportunity by encouraging your party hosts to set up a fundraiser for attendees to donate to. It'll help you track how much support each host was able to raise for your organization.
One creative way to boost your P2P fundraising success is to take advantage of our special promotional offer, allowing you to create one P2P campaign for free with our P2P feature within our Electronic Giving Solutions (EGS) platform. Find out more here.