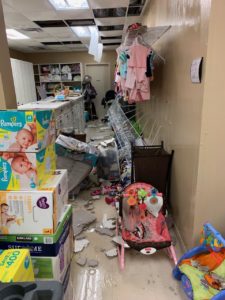 During the weekend of July 19th, A Beacon of Hope's Johns Creek Clinic was severely damaged by flood waters. A water break on the second floor, above the clinic, flooded the building for at least two days.
The flood damaged their medical lab, ultrasound room, Baby & Me Boutique, a shared conference room and more. The water that poured from the ceiling soaked the floors to the point they'll need to be replaced along with the drywall, ceilings, medical equipment, computers, furniture and more.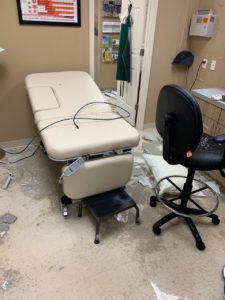 A Beacon of Hope expects that full recovery from this even will take three to nine months.
To make a contribution to the flood relief effort, donate here.