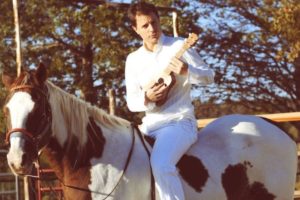 Stewardship's Aaron Moreland wrote the script and participated as an actor in the film, Not So Different. This film is being created to help combat the stigma of addiction and mental health issues as well as share a path to recovery for those living in Licking and Knox counties.
Aaron wrote the script. He started in July, and the script was completed in September. They finished filming in November and the film (which will be 30-45 minutes) is currently in post-production with a planned premier of late February. Read more about the film here.
Aaron uses his passion for theater to raise awareness in the community.
Everyone who knows Aaron knows about his love for acting and the theater. He was able to use that passion to benefit his community in the creation of this project. Aaron comment, "This is an amazing film project that I have been a part of and it showcases the mental health and addiction recovery services in Licking and Knox County."
Not So Different plans to address issues like addiction, mental health, compassion fatigue, eating disorders, childhood trauma, and more. This film is meant to educate people on these issues as well as the help available in Licking and Knox County. If you or your organization wants to provide a showing of this film when it is released, you can contact Emily Morrison for more information here.