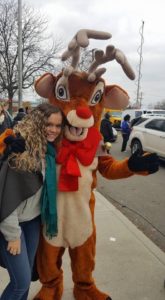 Every year, Betty Acker and her daughter, Gabby, volunteer for Toys for Tots. They've participated in this event since Gabby was in Girl Scouts when she was five. Betty served as Gabby's scout leader, opening the door for her to get involved as well.
Although Gabby is no longer in Girl Scouts, she and Betty still volunteer with Toys for Tots each year. It's something they are able to enjoy doing together to serve the community.
Betty serves her community by helping those who need it most.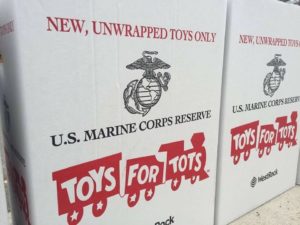 Each year, Betty also participates in the 5k Turkey Trot at Mount Vernon Nazarene University. This 5k occurs on Thanksgiving morning and aims to help those who are in need. Participants donate canned food that is given to the Food for the Hungry drive that occurs each year in Knox County.
Every Christmas, Betty and her family donate a day of service to the Mid Ohio Food Bank, where they typically work at the Market store in Reynoldsburg. They help low-income families shop for groceries. Other times, they help sort food in the Grove City sorting facility.
Between all these events, Betty's family stays active in the community each holiday season!