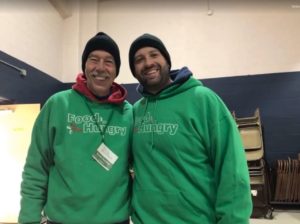 Trey Swallow, Stewardship Technology's Director of Sales, spent some time this past weekend helping with the food drive for Food for the Hungry of Knox County. Trey has spent the past five years helping serve the community through this event with his father, Austin. Austin has been directly involved in Food for the Hungry for the past ten years.
Trey has found it particularly meaningful seeing the entire community come together to help those in need. Businesses, schools, and individuals collect food and money for months in advance of the event. The resources gathered help to feed those in need in the Knox County communities.
During this year's drive, Food for the Hungry of Knox County raised $218,881 and gathered 24 truckloads of food. All of these resources will be used to help families in need within Knox County.
Thank you, Trey, for your heart for Living the Mission! You can get more information about Food for the Hungry of Knox County here.