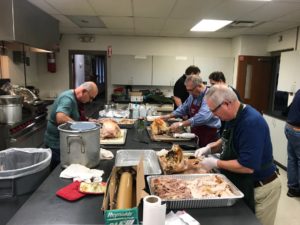 Stewardship's Trey Swallow is Living the Mission by helping with his church's Thanksgiving dinner.
On November 20, First Church of the Nazarene in Mount Vernon, Ohio had a Thanksgiving dinner. They served traditional Thanksgiving dishes and desserts to hundreds of people.
First Church of the Nazarene has recently combined their traditional Thanksgiving meal with their Wednesday night hot meal for the community, bringing both groups together for one big meal.
Trey recruited other Stewardship employees to help set up for the event.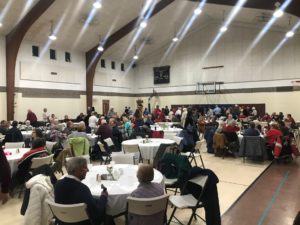 Trey had already planned to help set up for the event, but saw an opportunity for the whole Mount Vernon office of Stewardship to get involved.
Stewardship's Mount Vernon office employees left work a little early that Wednesday to help set up and serve the meal. After serving, they were able to have a Thanksgiving meal together.